Development of eco villas with ocean views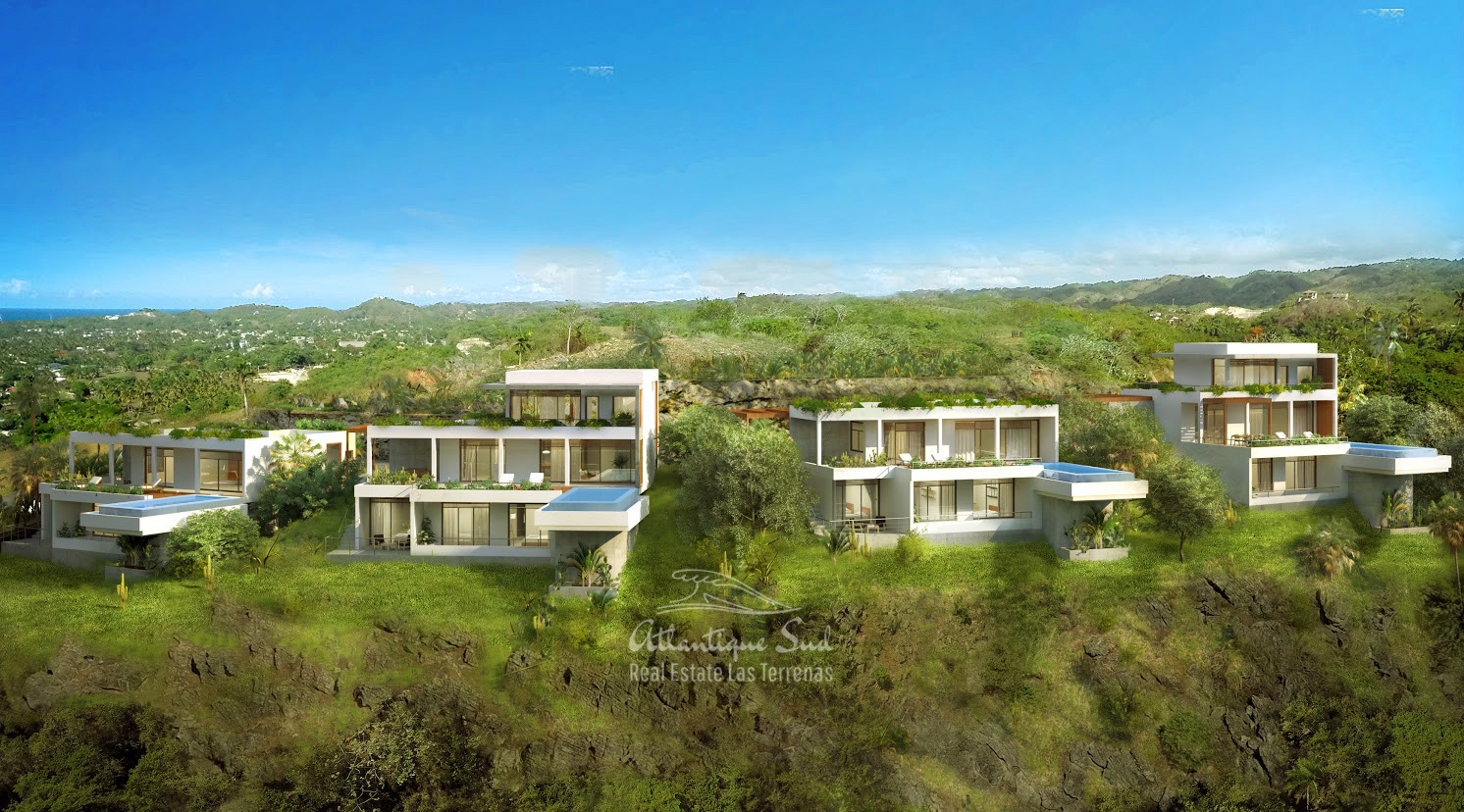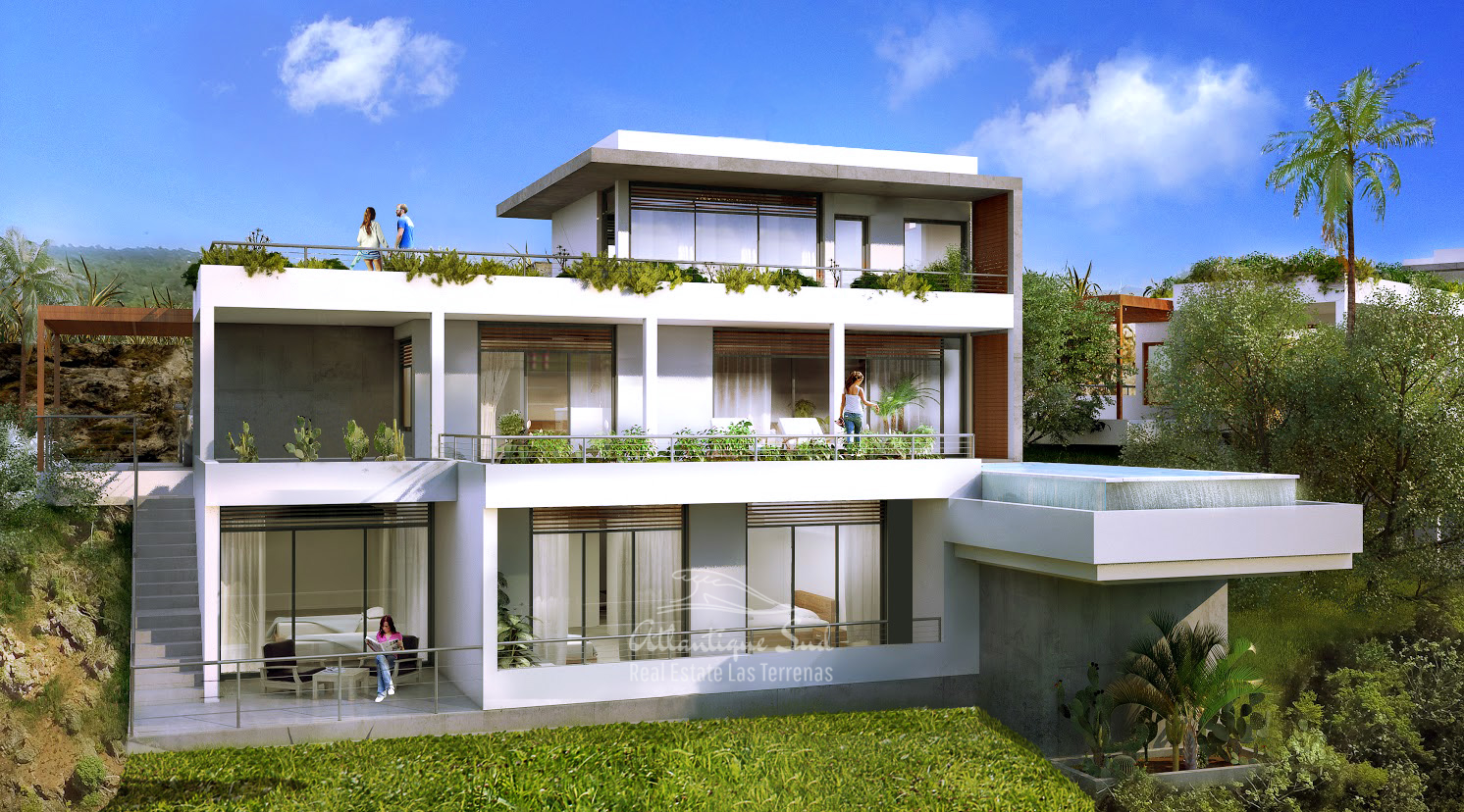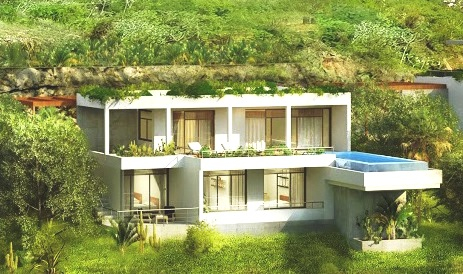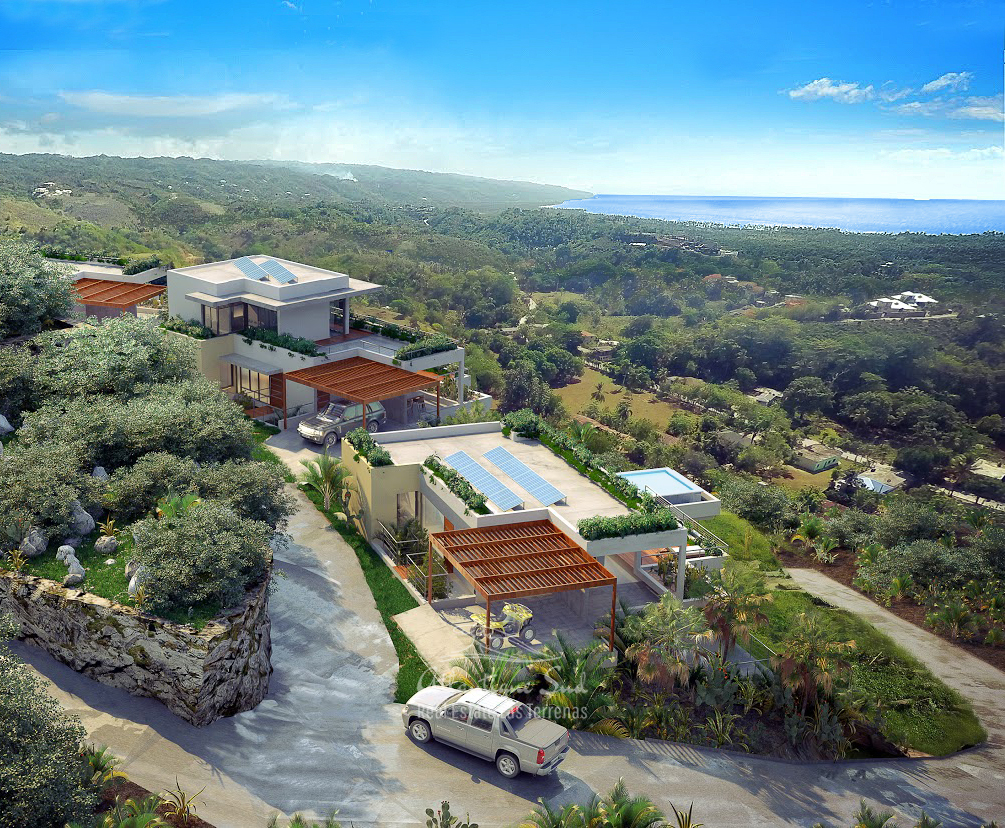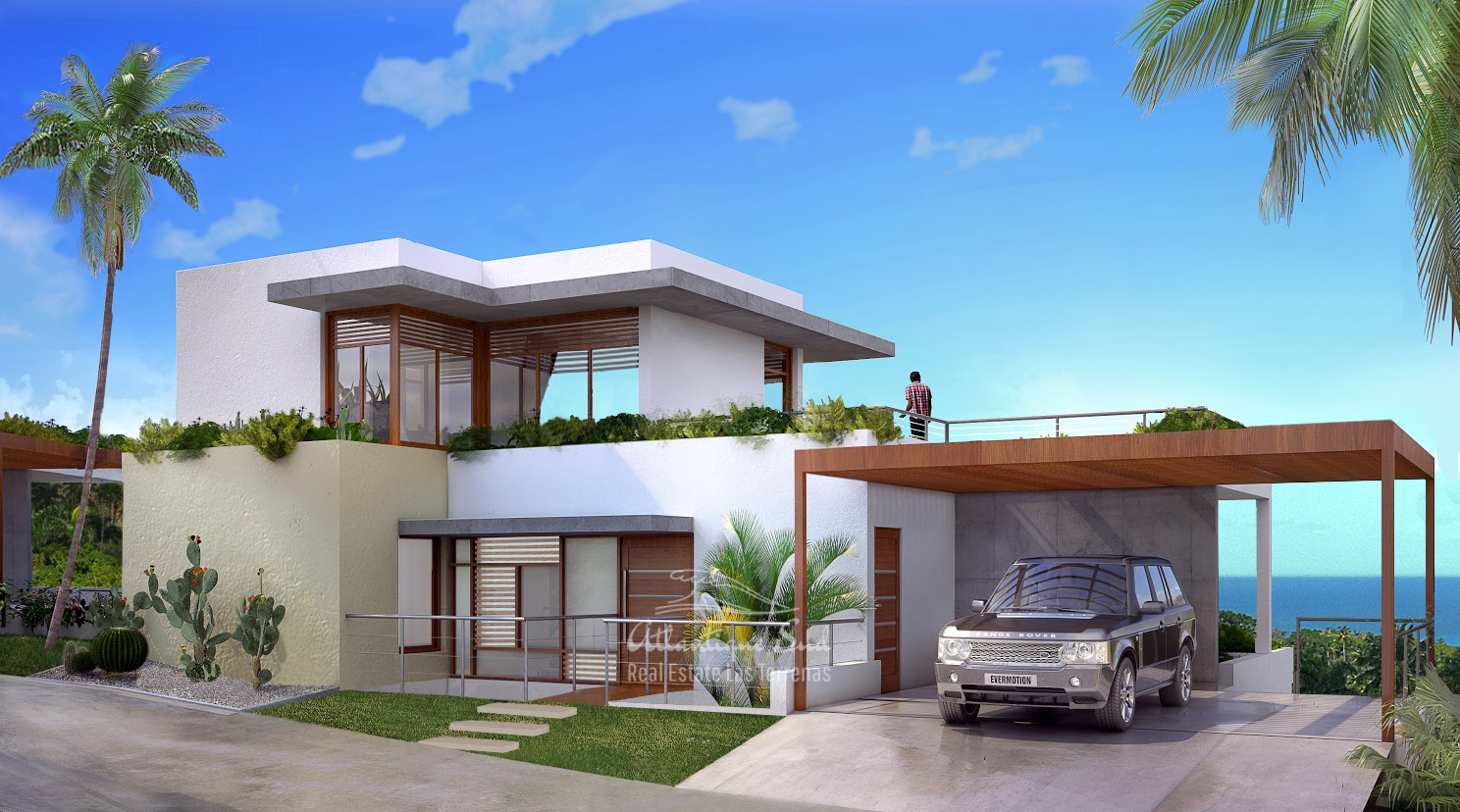 Built from: 4,144 ft² / 385 m²
Located on a central hill, between Bonita beach and Cosón, this new development of luxurious Eco villas will offer splendid panoramic views on the tropical nature, the light blue waters of the Atlantic ocean and the village of Las Terrenas.
At 5 minutes by vehicle from the beach and 10 minutes from the center of the village, the location of these new villas is perfect to enjoy the fresh ocean breeze and surrounding nature in a very private community.
The developer offers 3 different models of villa on a Eco-friendly concept: the 2-story villa featuring 3 bedrooms, the 3-story villa featuring 3 bedrooms, panoramic master bedroom and the 3-story villa + studio, 4 bedrooms with panoramic master bedroom.
The Neighborhood
The neighborhood is mainly composed of expatriates from Europe and North America living in privacy in communities of luxurious villas at several minutes from the best beaches of Las Terrenas. By the beach you will find nice bars and restaurants to enjoy a Piña Colada or some fresh local fish, with your feet in the sand.
Eco friendly concept
Controlled, natural ventilation. 10 solar panels. Saltwater infinity pool. Interior garden with skylight. Landscaped terrace
3 or 4 bedroom villas

Large bay windows with aluminum frames

Fitted closets with open woodwork

Walk-in closet in the master bedroom

Fully-equipped kitchen

Equipped laundry room

Natural materials

Refined and original finishes
Payment conditions
The estimated time for construction and completed works is 11 months. At that time and following signature of the final bill of sale, you will receive the documents attesting to legalization of your individual plot listed on the land registry and certified by a title deed.
Payment schedule: - 10 % - 35 % - 25 % - 25 % - 5 %
Reservation: study with personalized plans. Validation of plans: approx. 1 month
Beginning of work: foundations for villa, pool + septic. Construction of villa to roof: approx. 4 months Pouring roof and pool walls, coverings: approx. 3 months
Finishings: floors, woodwork, electricity, bathrooms, painting - outside deck, coatings: approx. 4 months Delivery of keys.
Asking Prices:
3-BD villa (2 levels) - 4,144 ft² / 385 m²: US$420,000
3-BD villa (3 levels) - 4,273 ft² / 397 m²: US$480,000
3-BD villa + studio (3 levels) - 5,070 ft² / 471 m²: US$530,000
Interested in this Listing?
Can't find what you are looking for?
Request a free property research. Give us the details about the property you are looking for and a member of our team will research the market for you and send you a selection corresponding to your demands.
Build your villa for 219,000 USD!
We build villas at very attractive prices from 2 to 4 bedrooms. Close to the beach, on top of a hill or in a secure residence, you will find the land that fits your project and budget and we build the villa that you want on top!
Explore More Opportunities